Examples of Pioneering SMART on FHIR Apps That are Proving the Promise
Healthcare correctly anticipates that SMART (Substitutable Medical Applications and Reusable Technologies) on FHIR will power apps that open access to consistent health data from all EHRs to empower patients and improve clinical decisions.
The challenge for providers: How do we make sense of SMART on FHIR technology and apply it for better patient care and experience?
Five Pioneering Real-World SMART on FHIR Apps
Rather than dive into technical explanations about how SMART on FHIR works (there's plenty of that out there), let's look at five groundbreaking apps that show the proof and potential of SMART on FHIR:
Apple Health App
Apple's early embrace of FHIR and SMART on FHIR in 2018 helped define both as the accepted standards for interoperability APIs. This adoption by Apple and the major EHRs influenced the 21st Century Cures Act and rules that mandate healthcare organizations to adopt FHIR and SMART on FHIR.
Launched in 2014, the Apple Health app initially provided tools for patients to collect and organize their personal health data from devices and user input. In 2018, Apple launched its Health Records platform, built using SMART on FHIR to let users see updated, consistent health records from more than 700 providers using various EHR systems.
In September 2021, Apple released a highly anticipated feature for the Apple Health app that lets users share their electronic health information with doctors and family members. The app uses SMART on FHIR to connect with six (for now) electronic health record vendors: Allscripts, athenahealth, Cerner, CPSI, DrChrono, and Meditech Expanse.
Apple continues to set the pace for SMART on FHIR data sharing capabilities in the Apple Health app, which is available to the more than 1 billion iPhone and 100 million Apple Watch users.
The CommonHealth App
Apple has its users covered with the Apple Health App. What about the 55 percent of Americans and 85 percent of people worldwide who use Android phones?
The nonprofit Commons Project stepped in to fill that gap. Established in 2020 to "build digital platforms and services for public good," the Commons Project released the CommonHealth app for Android in December 2020.
The app "extends the privacy-centered patient data portability and interoperability model pioneered by Apple Health," according to the Commons Project.
The CommonHealth app now has more than 1.5 million users across 55 countries according to the Commons Project. It connects with 340 health systems and more than 1,100 health data sources.
Geisinger Health System Family Caregiver and MedTrue Apps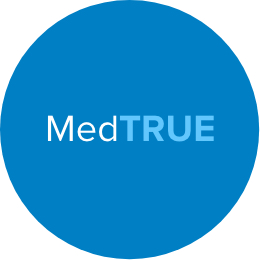 Geisinger Health System in Danville, Penn., has long been a healthcare technology innovator, launching the KeyHIE health information exchange back in 2005. The system is a leader in digital experience and cloud migration, and it launched the ConnectedCare 365 care platform for remote patient monitoring, AI, and data analytics.
Geisinger embraced the same assertive technology innovation for integration and connected apps. Back in 2018 Geisinger became one of the first systems to release SMART on FHIR applications. The Family Caregiver App opened up two-way communication between patients and clinicians. Geisinger forged an innovative partnership with Merck to create the MedTrue app, which obtains data from various sources to help patients and providers adhere to their medication regimens.
Geisinger remains committed to total digital transformation.
SMART-PopHealth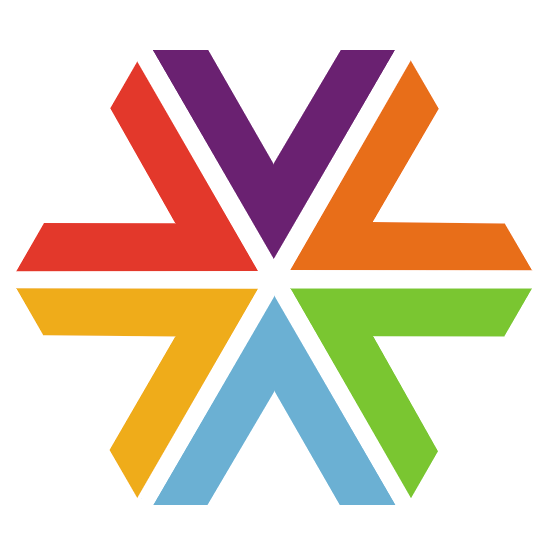 Boston Children's Hospital is an original partner in the SMART program, which runs in its Computational Health Informatics Program. The hospital and the SMART Health IT project team developed SMART-PopHealth, an app that lets payers and providers share a view of live data for covered populations.
The SMART-PopHealth App launched with praise and promise in December 2020:
"An app providing shared insights into a common dataset could transform the way value-based care is delivered and measured," posted Tracy Okubo and Kenneth Mandl of the Office of the National Coordinator for Health Information (ONC).
The SMART team developed SMART-PopHealth with a two-year, $1 million grant awarded through the Leading Edge Acceleration Projects (LEAP) in Health Information Technology.
CommonSpirit Health Respiratory Care App
Dignity Health, part of the CommonSpirit Health system, has reduced asthma and COPD hospitalizations by 54 percent with an innovative SMART on FHIR app and technology to monitor respiratory patients and share data with doctors and patients.
The solution captures live data from sensors attached to patients' inhalers and feeds it to the app, where doctors can see and anticipate potential respiratory events. Over time, the app learns more and more about a patient's breathing, triggers for flare-ups, and medication efficacy. The app gives patients tools and reminders to track and manage respiratory health and medication use.
The app is called Propeller, developed by a subsidiary of medical device manufacturer ResMed. Propeller Health exists to "empower every person living with a chronic respiratory disease to take control of their health so they can live a better life."
Your Path to Use SMART on FHIR to Connect Patients with Superior Care
FHIR and SMART on FHIR are the energized present and future of healthcare interoperability. The 21st Century Cures Act and rules from the Centers for Medicare Services (CMS) and the Office of ONC now mandate FHIR and SMART on FHIR for health IT certification.
SMART on FHIR in healthcare isn't about if, but how and when. The SMART on FHIR app benefits for connecting patients with their care management are clear. Here are some thoughts and recommendations for your healthcare organization to put SMART on FHIR to work for you:
Consolidate EHR Data and Give it to Patients and Doctors
SMART on FHIR combines SMART open-source tools with the FHIR API. SMART on FHIR apps let providers, payers, and patients view patient records, monitor cardiovascular health, schedule services, and much more. They can pull in all the data they need any from almost any EHR system, whether its Epic, Cerner, AllScripts, Athena Health, or another vendor.
Catch FHIR First
SMART on FHIR breaks new ground in healthcare because it lets software companies, providers, and payers create health-forward apps that can pull data from any FHIR API. But savvy healthcare organizations seek to build digital health capabilities with both FHIR and SMART on FHIR.
A FHIR accelerator can help technology vendors and providers build the foundation of APIs that SMART can connect to and deliver powerful app capabilities. Start your interface program with the FHIR core and tools you need to deliver SMART app breakthroughs for your patients, doctors, and administrators.
Imagine plugging in an acceleration "engine" that immediately delivers 80 percent or more of the FHIR infrastructure you need for every API you develop. Your developers can start FHIR API projects with the finish line in clear sight.
Up Your Healthcare App Game with SMART on FHIR
As healthcare continues to adopt FHIR-based APIs, providers and healthcare technology companies will have more opportunities to build flexible, valuable SMART on FHIR apps.
SMART (Substitutable Medical Applications and Reusable Technologies) launched in 2010 to help build single apps that work with any health information system. This gives patients and providers the easiest health data access using fast, flexible phone or device apps that best fit their needs.
The SMART initiative realized that FHIR could move its goals forward faster. SMART on FHIR apps let providers, payers, and patients view patient records, monitor heart health, schedule tests and labs, and much more. They can pull in data from almost any EHR system, whether it's Epic, Cerner, Allscripts, athenahealth, or others.
SMART on FHIR development revolutionizes how apps can obtain data, allowing them to see and use data from healthcare information systems without having to move the data from one system to another.
Power a Connected Care Experience
Accelerating SMART on FHIR implementation puts integrated health records and information at the fingertips of patients and providers to expand access to meaningful health information:
Delight consumers interacting with your health system
Be a recognized healthcare leader through digital innovation
Build a brand story as a healthcare technology pioneer
Get on the Today Show showing the amazing insight you can provide patients and doctors on a watch or phone
Consider where SMART on FHIR can advance the Connected Care Experience for patients and everyone involved in the care journey:
Accelerate Your SMART on FHIR Journey Today
Open up every creative idea for empowered, connected care with SMART on FHIR capabilities.
The healthcare technology experts at KMS Healthcare will help you:
Assess opportunities to deliver better patient care and caregiver connection with SMART on FHIR apps
Define a winning SMART roadmap
Establish a confident path to be SMART
Develop, test, and support your SMARTness
How can you as an innovative healthcare provider or IT technology company ramp up your engineering teams with skilled SMART on FHIR app developers and testers? Here's a proven path with KMS Healthcare strategists and elite technology developers:
KMS Healthcare will work with your technology architects and team members to plan, design, and build SMART on FHIR solutions that improve patient access, care coordination, and communications. Let us fill in IT resource gaps fast.
Plug in applications built using the SMART on FHIR framework right out of the box in harmony with other SMART apps, EHRs, and other health data systems. Patients, doctors, and administrators won't have to download multiple apps to get access to various data, information, and services.
Also keep in mind that expert SMART on FHIR developers are scarce.
Building a team of exceptional SMART on FHIR developers can take months or years—much slower than the speed of healthcare and technology advances.
High-demand developers come at a high price.
SMART on FHIR immediately broadens the value of your healthcare applications for providers, payers, and patients. Quickly build new applications that extend health interaction and data exchange capabilities. And SMART on FHIR solutions grow in value as more connected apps reach the market.
Lock in Your SMART on FHIR Roadmap Today
We partner with healthcare organizations to build SMART on FHIR apps that improve care access and coordination in months instead of years. Find out more about how we can partner with you to power innovative user-facing healthcare apps with SMART on FHIR. Click here to learn more.
For more insight on FHIR related topics check out these other resources:
Top 6 Benefits of an HL& FHIR Accelerator Program
What is Interoperability in Healthcare and Why is it Important?